Ian Reid
Patron
Vice President 2004 – 2009, President 2009 – 2014; Ian has attended over 35 AGMS and conferences.

Ian joined the Napier Operatic Society in 1967 whilst serving as an electrical apprentice with the Napier City Council, starting as lighting board operator for 'Little Mary Sunshine' and moving on to props for later productions. Appearing on stage in a number of minor roles over the years, Ian decided that behind the scenes was where he felt that he could contribute most. Ian served on the executive committee of Napier Operatic for some 25 years and was awarded Life Membership of the Napier Operatic Society in 1994 and was also recognized in 2003 by Musical Theatre New Zealand receiving a Merit Award for services to Musical Theatre, nominated by Napier Operatic and was awarded Life Member of MTNZ in 2015. Last year he received the EVANZ Contribution to Industry Award.

Ian has been and continues to be an amazing, inspiring and outstanding mentor, guide, and friend to our community. With his role as Venue Manager of the Municipal Theatre, which he retired from last year, he helped MTNZ build good, solid relationships with both EVANZ and ETNZ on a national level which is important to MTNZ. Over the years Ian attended many zone and the combined South Island meetings, so whether it's at a national or community grass roots level, Ian's contribution has been immense and he still continues to support both Napier Operatic and MTNZ. During his Presidency, he led MTNZ through a number of changes and was most supportive of ideas and change that the Executive implemented over the years. In recognition of his outstanding and continued service to MTNZ and with full endorsement from Donna Philpott, Ian is the now Patron of MTNZ. The Executive and members are looking forward to having Ian back on the MTNZ team again.
---
Helen Horsnell
President
Helen first appeared on stage in a Sunday School concert at a young age. Her interest in Musical Theatre was ignited while at high school and at times has been like a huge fire that has consumed her life and that of her family.

Over the years she has worked in many facets of production form Props, Set painting, Production Management, Directing, Stage Management and committee work

In the 1980s she attended her first Musical Theatre conference and from then was hooked on MTNZ and what it stands for. From her first conference she realised the value of the networking opportunities and what it can offer each society. No need to reinvent the wheel when MTNZ can provide a strong foundation for others to adapt to their requirements.

She spent nine years as the Zone 5 rep and was part of many exciting changes that have taken place over that time. While MTNZ is for everyone, she has had two things she has pushed for - One , to give smaller groups with limited resources networking opportunities and two investing in the future with training. She believes every group should budget every year to give their members the opportunity to upskill where possible.

She continues to direct productions when time allows around the immediate area of Dunedin when she lives with her husband Brian. She has three grown-up children and five grandchildren. During the week she owns and runs New Zealand Play Bureau Ltd.
Email: Helen@mtnz.co.nz
---
Emma Bishop
Vice President
Emma was pretty much born into theatre as her mother was rehearsing a show whilst she was pregnant.

Emma spent the first 19 years as an active member of both Opera Otago and Dunedin Operatic, with highlights being performing in the 1994 Consortium of Les Mis and 1995 Merry Widow with Dame Malvina Major.

Emma attended Otago University as a voice student of Honor McKellar but relocated to Nelson to attend performing arts school as it became apparent that musical theatre was her number one passion.

She moved to Auckland in 1998 following a stint as Columbia in Rocky Horror for the Nelson Arts Festival.

Emma trained as a performing arts teacher specialising in Music but then went on to complete her Masters in Dance Education.

Emma has spent the last 15 years as a full time educator and is currently the President of Drama NZ, the National Subject Association for Drama in Education.

Emma has been a member of a number of Zone One societies including PLOC, PTC, MPA, HARLEQUIN and AMT where she has been on the Executive committee for 6years having just been the Chairperson for the last three. She was the Consortium Rep for AMT/AMICI on EVITA and MAMMA MIA.

Emma has a vast experience in all facets of theatre including performing, directing, choreography, musical direction, vocal coaching, Lighting design, set design, costume design, and marketing having received a total of 27 nominations for AMI now iTicket Showdown awards including winning Best Costumes three times, best Lighting, best sound, best set and best direction. Emma has also received two NAPTA nominations for Costume design.

Emma's passion for Musical Theatre and its importance in education has seen her appointed as the National Co-ordinator for The AMICI Trusts Junior Theatre NZ, which promotes and develops the use of Junior theatre and the Broadway Junior product in NZ.

Emma is currently freelancing as a teacher of Music Theatre, Directing, Musical Directing and Producing events in and around NZ.
Email: Emma@mtnz.co.nz
---
Kirsty Skomski
General Manager
Kirsty lives in Hamilton, and moved there from Palmerston North to complete a Degree in Contemporary Music with Vision College; while simultaneously completing a Graduate Diploma in Business (HRM) through Massey Uni.

She currently teaches singing and music theory in the Waikato. Kirsty got married to her husband Aleks in 2019 and is the mother of their beautiful songbird Raina and son Lucian. Kirsty has performed in many musicals, including RENT, JC Superstar, Flapper - Tribute to the 1920's, Legally Blonde and others. She has also worked as Musical/Vocal Director in 2019 for Riverlea Theatre's '13' and Blackbox Creatives 'Heathers'.

Kirsty has worked extensively in administration, having covered most areas of administration in some capacity. She has also worked for Social Enterprise Conscious Consumers as Regional Coordinator; connecting businesses, stakeholders, consumers and suppliers who share interest in sustainability and ethical business practices. Kirsty also really cherishes her time as a volunteer/educator with Trade Aid NZ.

"If I had to pick one reason I love theatre, well it's impossible, but I will say I love the community and connection people can find in the theatre. People make lifelong friendships and that is a beautiful thing."
Email: office@mtnz.co.nz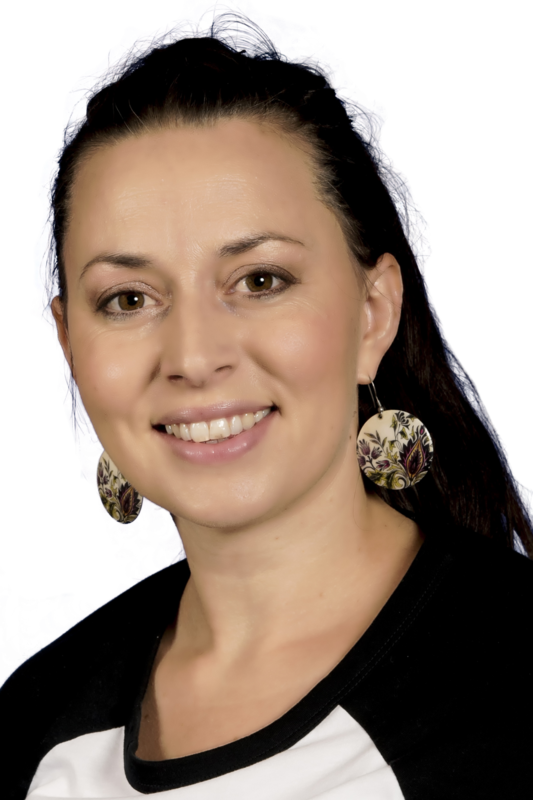 ---
Sarah Searle
Zone 1 Representative
Sarah has been involved in community theatre in some shape or form for the past ten years, after initially becoming involved through her daughter Emma.

While with Centrestage Theatre in Orewa, Sarah wore many hats including: Executive Committee Member, Vice President, President, Bar Manager, Fundraiser, Front of House, Props Manager, Crew Member, Stage Manager - even that of a cast member on one occasion.

Sarah will put her hand up to have a go at most things but her most memorable role has been as the Co-ordinator of Centrestage Youth Theatre, organising educational workshops and productions to youth. In this role she worked with the talented young people - aging from 5 to early 20's; as well as with many inspiring production team members, parents and community members.

She has also enjoyed pitching in on the crew and stage management side of productions with other Auckland theatre organisations: Peaches and Pickles (now Northern School of Performing Arts), Amici Trust, G&T Productions, and Encore Theatre Collective.

Professionally, Sarah has enjoyed working as a teacher for almost thirty years. She has taught across all primary year levels and has also held management positions. She currently works at Orewa College teaching Year 7 students and is the Dean of Year 7.

Sarah is looking forward to working with the MTNZ exec and to supporting and representing our Zone One societies.


Email: Sarah@mtnz.co.nz
---
Elise Rohde
Zone 2 Representative
Elise was performing as soon as she could walk. Making her debut in Madame Butterfly at age 4, she has been an integral part of Tauranga Musical Theatre ever since. During her 30 years with the society she has participated in more than 80 shows - often as a member of the creative team or as a mentor to youth.

Notable onstage roles include Gary Coleman in Avenue Q; earning a Zony nomination for Leading Actress and The Baker's Wife in Into The Woods.

Elise has worked in almost every department of Musical Theatre both as a volunteer and in corporate entertainment focussing mainly on sound engineering and music roles which she believes go hand in hand for any great performance. In 2019 she was awarded the Zony for 'Best Sound Design' for her involvement in the Tauranga Musical Production of Heathers.

Elise has also Musical Directed over 20 productions, most recently earning Zony nominations for Mamma Mia, Mary Poppins, Rock of Ages, Heathers & Wicked; of which she was awarded the Zony for 'Best Vocal Direction of a Musical'.

Elise recently also received a nomination for the TECT Volunteer of The Year Award, received an MTNZ Merit Award in 2021 and was proudly awarded a life membership to Tauranga Musical Theatre for her services to committee, youth and as President for many years.

By day Elise co-owns Wright Rohde Theatre - a performing arts school in Tauranga and has stepped into the financial administrator role for MTNZ along with a raft of other things to keep herself busy.

Phone: 021362204
Email: Elise@mtnz.co.nz
---
Sonya Aifai
Zone 3 Representative
Sonya has been involved in Napier Operatic for 30 years and is currently secretary for the society's executive. Sonya enjoys all aspects of theatre and has worked in most areas including directing, properties, Production management, catering, stage management and sound.

Sonya established the Napier Operatic Society's Theatre School in 2000 and combines her passion with teaching 5 year olds with her passion for developing youth in theatre. The theatre school now boasts a membership of over 300 with an annual production at least once a year. Sonya has presented workshops at the MTNZ conference several times.

In 2012 Sonya received the Music Theatre New Zealand Merit Award for services to theatre followed by Life Membership to Napier Operatic in 2018.
Email: Sonya@mtnz.co.nz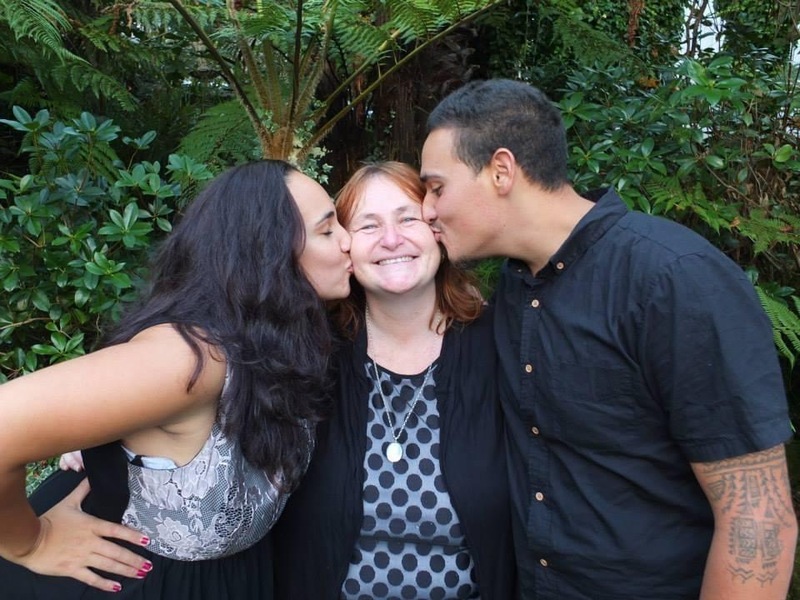 ---
Irene Mosley QSM
Zone 5 Representative
Irene has been involved with musical theatre since she was 17. Her first role was with South Otago Theatrical Society as The Rose seller in Oliver, which led to an ongoing involvement over the years.

On stage, off stage, behind the piano, waving the baton or in governance; Irene's roots are firmly grounded in community theatre and the importance it has to both individual and community well-being.

In 2022 Irene was awarded a Queens Service Medal for over 40 years of involvement in community development. Having served on several national and regional boards and having driven several high-profile community projects; Irene's mantra is "let's work together to get stuff done".

Now living south of Mosgiel, Irene has rekindled her involvement with musical theatre this year after several years away. She will be Vocal Director for Taieri Musical Theatre's production of Lion King Jnr. in late 2023.

Happily admitting to "loving a good constitution" she is looking forward to serving Musical Theatre as an executive team member.
Email: irene@mtnz.co.nz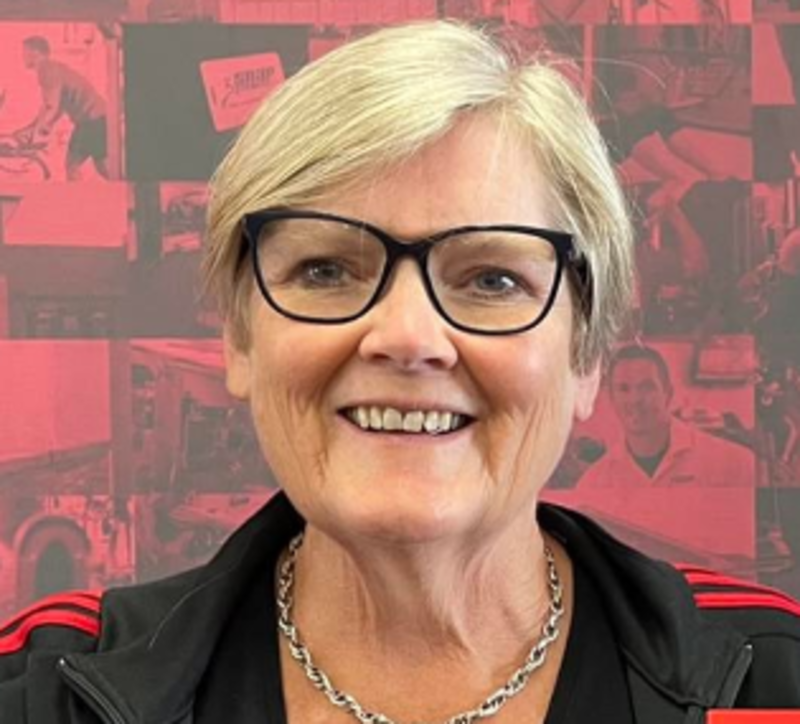 ---
Gavin Bailey
Zone 4 Representative
Gavin was recently elected as the new Zone 4 representative for Musical Theatre New Zealand.

Gavin has had a long association with musical theatre over the years, starting at high school in Timaru during the '90s and has been doing it ever since then!. He had worked in a variety of roles in both in New Zealand and overseas productions.

Gavin is involved in a number of theatre groups in Canterbury and am currently the Vice President of the North Canterbury Musical Society. During the day he works as a building specialist with the Christchurch City Council. If If not at work, or being involved in the theatre, he loves to get out and see different shows in the community around the country. Gavin also loves walking and getting out and seeing the beauty of New Zealand and helps out with a local civil defence rescue team when needed.

Gavin primarily works in stage management but will help wherever needed. He has a strong focus with health and safety, including looking after the wellbeing of everyone in a show, along with a focus on governance.

Gavin has had the privilege of travelling around the zone over the last couple of years meeting new people and seeing some amazing shows and looks forward to seeing many more over the next year. Theatre plays such an important role in our society, being people together from various backgrounds to achieve a common purpose and allow audiences to see local/national talent and the see the results of all the time and energy that many volunteers have given to their production.

He looks forward to working with you all and seeing theatre grow in New Zealand.
Email: Gavin@mtnz.co.nz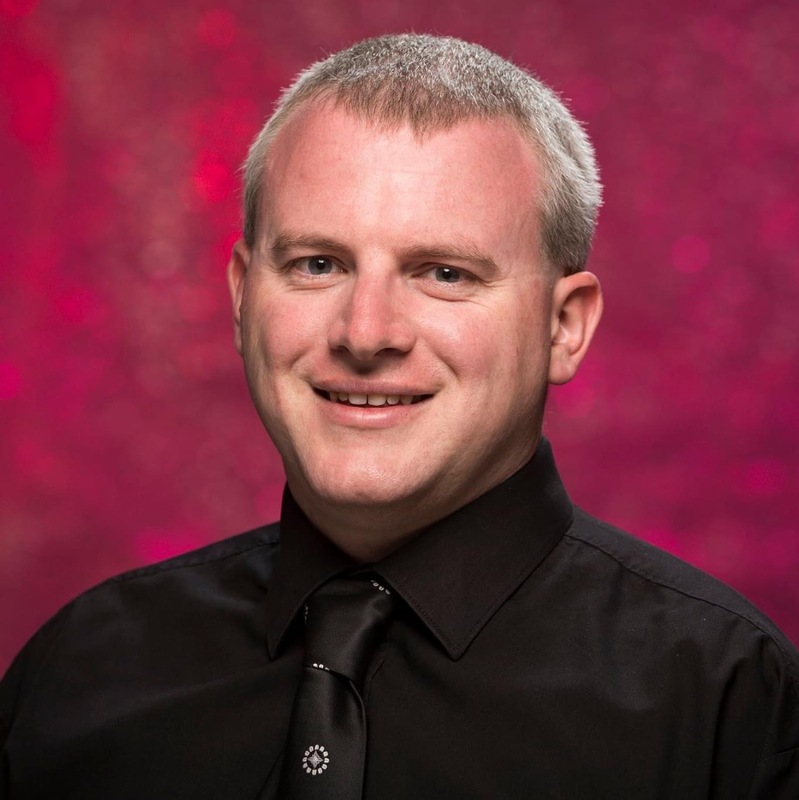 ---
Joshua Downs
Nextgen Representative
Josh started performing in musicals in 2017 and never looked back. He's since expanded into many different roles in theatre and always has projects on the go.
In 2020, shortly after finishing high school, Josh founded Seed Theatre Company with some friends as a platform for emerging artists to experiment and find their feet through practical experience. Seed is also where Josh made his debut as a director with Bat Boy: The Musicalin 2021, and also as a playwright with the award-winning play Sunrise which received a return season at Q Theatre in 2021 after a sold-out premiere season in 2020.
Josh has directed a handful of shows since, including A Chorus Line (Auckland Music Theatre), Hello Dolly (Centrestage Youth Theatre), The Addams Family (Hawkins Youth Theatre), Singin' in the Rain Jr and Heathers (Manukau Performing Arts).

Josh is currently attending The University of Auckland studying a Bachelor of Music specialising in Composition, with the intention of applying the skills he's developing to musical theatre. He's also done some vocal/music direction for various shows including
most of the ones he's directed, as well as doing some work as a composer/arranger for some plays around Auckland.

He also works in theatre production/marketing, having worked since 2019 for Nightsong on their shows Te Pō and The Worm, and The Glow Show Company on their annual national tour of a glow in the dark puppet show seen by thousands of tamariki at dozens of venues
each year. He also serves on the Performing Arts and Young People Aotearoa (PAYPA) Youth Advisory Panel.

He is thrilled to join the MTNZ exec to support theatre makers nationwide.
---
Jeremy Sparrow
Honorary Solicitor
Jeremy started his legal career at Holland Beckett Law in 2012 in the litigation team. He then worked in London for two years as a litigator resolving commercial and tax disputes before returning to Holland Beckett Law. Jeremy grew up in Tauranga, and enjoys living in the Bay. Jeremy regularly appears in employment mediations, as well as the Employment Relations Authority, and Employment Court. He also appears in the District Court for criminal matters, and has also appeared in the High Court and Court of Appeal.
Outside of the office, Jeremy enjoys playing tennis, and performing in shows. He is the President of Tauranga Musical Theatre, and spends most of his time outside of work volunteering in this capacity. He is also the Honorary Solicitor for Musical Theatre New Zealand.
---
Bobby Mihi Howard
Kaiārahi Tikanga
Rongowhakaata/Ngāi Tāmanuhiri/Ngāpuhi/Ngāti Pikiao

Originally from a small rural town south of Gisborne called Manutuke. She is no stranger to the world of performing arts as she comes from a family known for kapa haka and music.

Bobby holds a Bachelor in Māori performing arts (Music) and a Bachelor of Teaching (Primary).

She is trained in jazz vocal and is an accomplished composer and musician.

Her passion lies in the accessibility to Arts within the Community. She has spent the last over 15 years in the community and youth sector, incorporating her arts practice to engage vulnerable families and individuals with high social issues. The Arts has a way of breaking down barriers in the most non-invasive way.

Bobby is an active part of the Rotorua Arts scene as a gigging musician, choir director, event manager and governance member for local clubs such as Bay of Plenty Blues Club, Jazz Rotorua and she is currently the president for Rotorua Musical Theatre. She has been part of the organisation for local events such as the Rotorua Youth Festival, Rotorua Christmas Day Community Lunch and Rotorua NZ Music Month.

Being inducted on to the MTNZ executive as Cultural Advisor she counts as a privilege, especially for those who don't have a voice or are fearful to speak up. Bobby's youth work and social work background helps to identify the barriers between different social groups and be able to find strength based and solution focused ways to bridge the gap. Incorporating Kaupapa Māori within theatres should be normal in this day and age but the reality there is some apprehension.

The role of the cultural advisor is to help assist and provide as much education and connection with the right people to support our theatres nationally around diversity and inclusion of Māori and other nationalities.

Ehara taku toa i te toa takitahi, engari kē he toa takitini

My success should not be bestowed onto me alone, it was not individual success but the success of a collective

This whakatauki acknowledges team effort, that one's success is due to the support and contribution of many. Just as it takes a village to raise a child, it takes community/a team to enable an individual's success. It's a good whakatauki to use when wanting to acknowledge the support of many.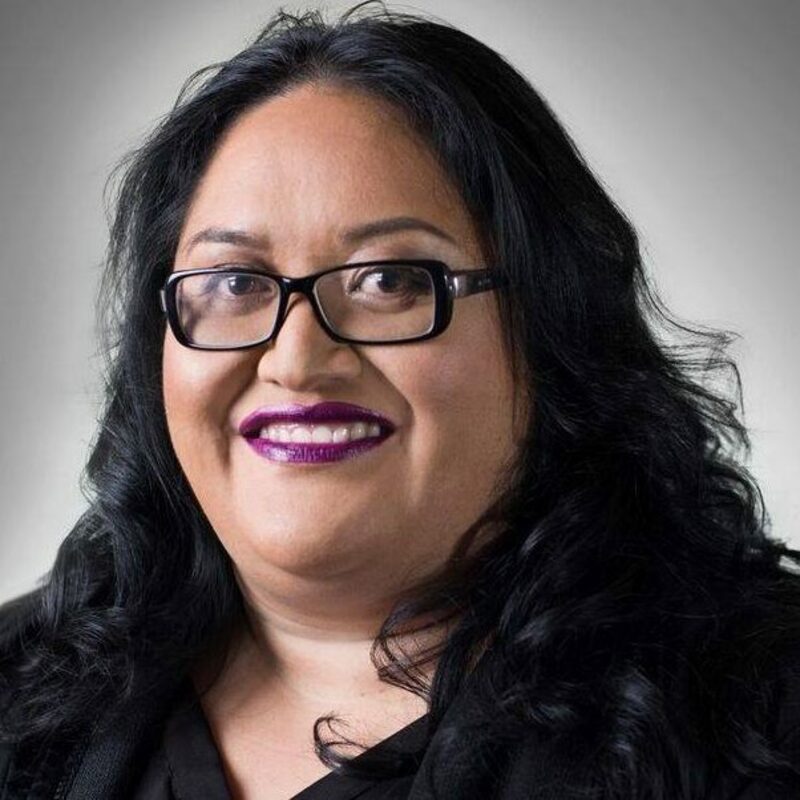 ---
Watchman Rivers
Kaiārahi Tikanga
---