Kate Ghent
Life Member
Kate's debut on a stage was when starred in a ballet panto as a tree. She was involved with most theatrical societies in the Wairarapa in the early years, where she also trained in speech, drama, ballet and jazz ballet, then moved to Wellington where her first role was as the vamp Sonia in Wellington Rep's Godspell in 1985.

Aside from various fabulous onstage roles over the last 35 years, Kate has also worked behind the scenes - directing, production management, crew, make-up, dressing, props, ticketing, social media, front of house - in fact any areas of the theatre that doesn't involve climbing up a ladder.

Professionally she has worked for numerous companies (Rugby World Cup, NZRU, Lion Breweries, Saatchi and Saatchi to name a few) in Executive Assistant, project and event management roles and was the General Manager for Musical Theatre New Zealand for 19 years receiving Life Membership in 2020 for her contribution to theatre and a merit award in 2015.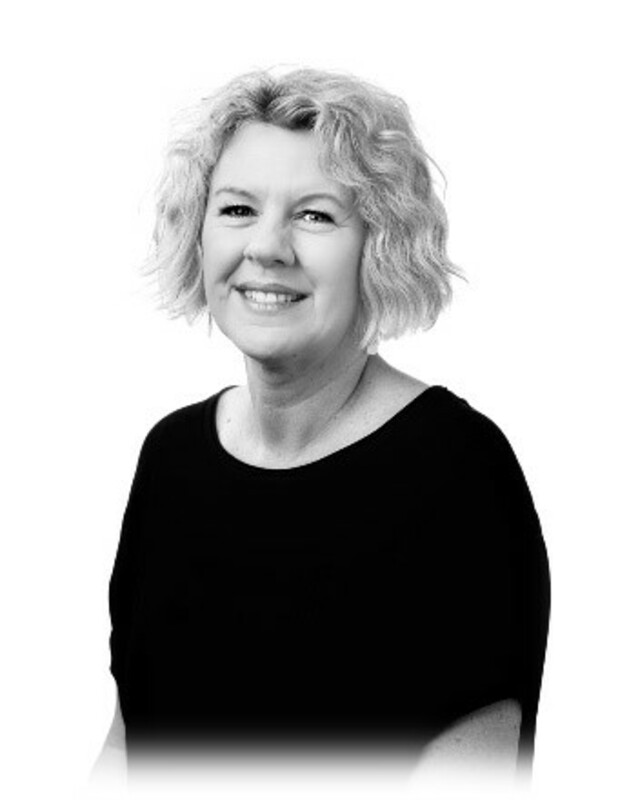 ---
Ross Benbow
Life Member
Ross began his affiliation with theatre in 1965 with Nelson Operatic's Oklahoma and he has been involved ever since. Ross has performed many theatrical operations from chorus member, to follow spot, set master decorator and painter, production manager and even a touch of directing.

He joined the Nelson Musical Theatre Executive for a number of years and has been president, vice president, secretary and has also been awarded life membership.

Ross served on the MTNZ Executive from 2000 - 2019 as the Zone Four Representative and has clocked up some pretty huge miles travelling around the zone. It is the largest geographically speaking, spanning from the West Coast to wine country and Canterbury all the way down to Waimate.

Ross was awarded life membership with MTNZ in 2019.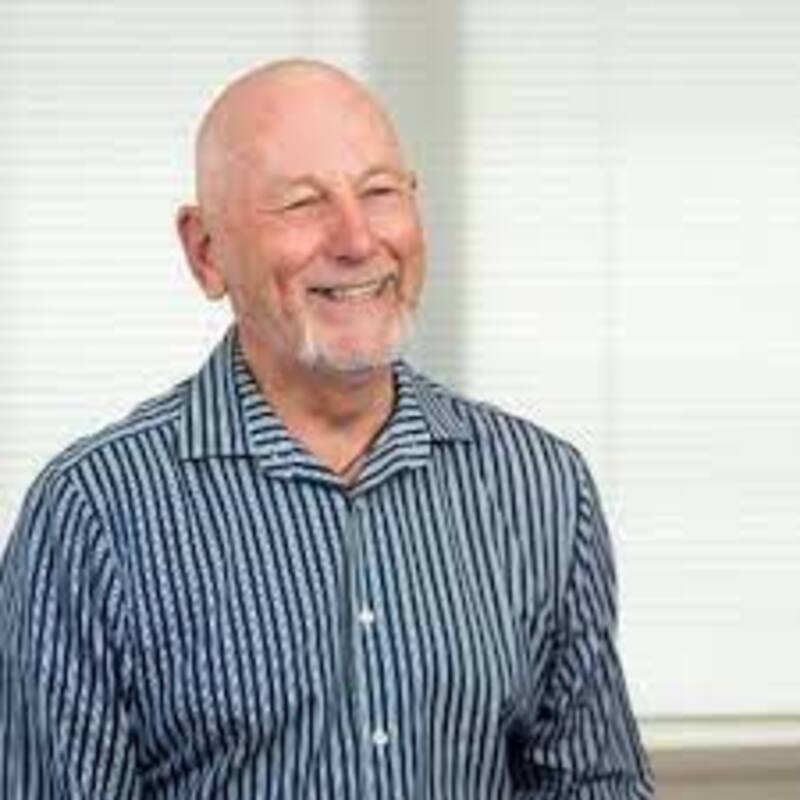 ---
Ian Reid
Life member and Patron
MTNZ Vice President 2004 – 2009, and MTNZ President 2009 – 2014; Ian has attended over 35 AGMS and conferences.
Ian joined the Napier Operatic Society in 1967 whilst serving as an electrical apprentice with the Napier City Council, starting as lighting board operator for 'Little Mary Sunshine' and moving on to props for later productions. Appearing on stage in a number of minor roles over the years (his Soup de jour in the 2006 Beauty and the Beast was deserving of a Tony, along with the wedding announcer in Les Misérables last year), Ian decided that behind the scenes was where he felt that he could contribute most. Ian served on the executive committee of Napier Operatic for some 25 years holding the position of secretary for 19 years between 1984 and 2003; he also represented the Society on the Musical Theatre Consortium for eight years. Ian was awarded Life Membership of the Napier Operatic Society in 1994. He was also recognized in 2003 by Musical Theatre New Zealand, receiving a Merit Award for services to Musical Theatre. Then in 2015, nominated by Napier Operatic, Ian was awarded a Life Membership of MTNZ.

Ian has been and continues to be an amazing, inspiring and outstanding mentor, guide, and friend to our community. With his role as Venue Manager of the Municipal Theatre, which he retired from last year, he helped MTNZ build good, solid relationships with both EVANZ and ETNZ on a national level. Over the years Ian has attended many zone and combined South Island meetings. Whether it is at a national or community grass roots level, Ian's contribution to theatre has been immense and he still continues to support both Napier Operatic and MTNZ.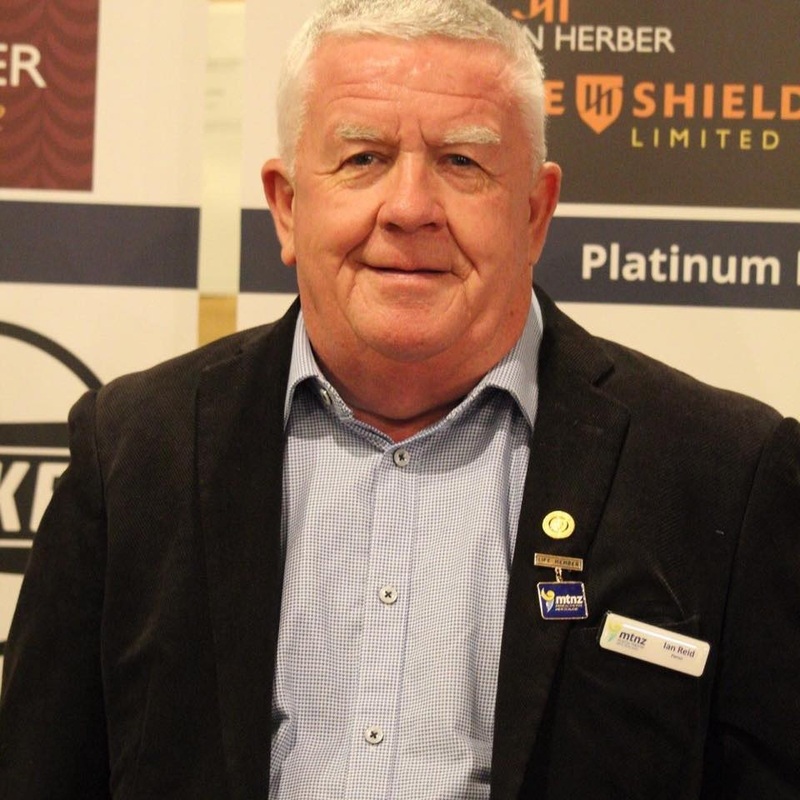 ---
Lesley Carthew
Life Member
Lesley has had a life long affiliation with musical theatre. She joined the musical theatre arm of the South Canterbury Drama League, her first show being "Zip goes a Million" and it was here that Lesley became involved in theatre administration. She also did a stint as the society secretary.

Since then, Lesley has been an onstage performer and backstage supporter for Napier Operatic Society (NOS) for 35 years. She was nominated for the committee of NOS, and Lesley spent many years as an executive member, four years as vice president, and six years as president. Lesley was also the society representative for a number of consortium shows. In 2011 NOS honoured Lesley with Life Membership.

Lesley joined the MTNZ executive as the zone three representative in 2008, and was elected to vice president in 2009. In 2014 she was elected to the role of president, following in the footsteps of her special friend and mentor, Ian Reid. The highlight for her has been the development of the MTNZ Strategic Plan.

She was nominated for life membership in 2019.

.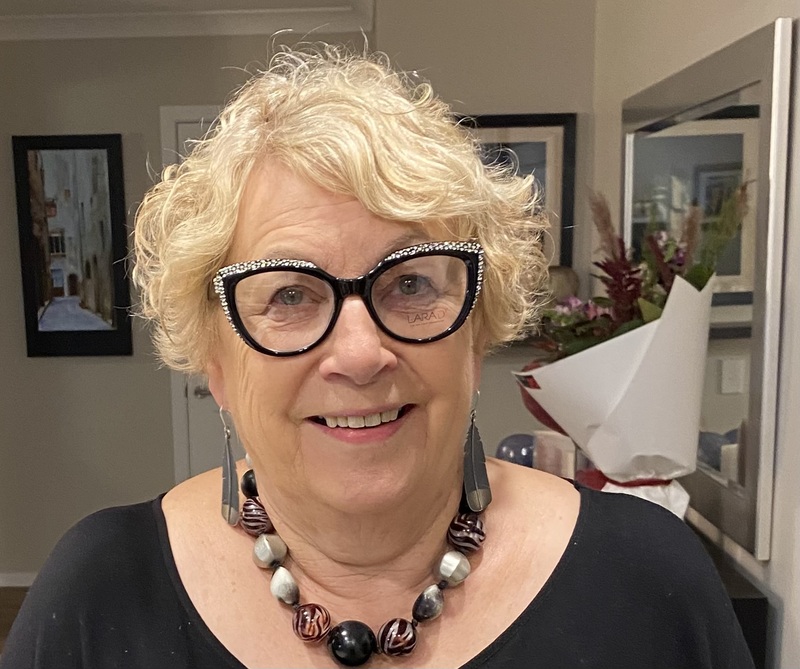 ---
Ngaire Holmes
Life Member
Ngaire's involvement with Musical Theatre began some 54 years ago. It has seen her dedicate a large portion of her life either to on stage or on committees. Ngaire has volunteered with various Societies covering a large part of New Zealand; from Western Southland to Waikato and various places in between. This finally culminated in her achieving the role of Zone 2 Representative on the MTNZ Committee.

Ngaire gave her all to this role for eight years; she picked up the Zone from a very low point and built it up to the thriving Zone it is today.
Ngaire handed this role over to her daughter Tracy but was always there to lend a helping hand if needed.

At the MTNZ Conference in March 2017, Ngaire was awarded a MTNZ Life Membership Award. She was exceedingly grateful to receive this very high honour.

Ngaire is now retired and lives under the beautiful mountain in Te Aroha.

---
Markham Lee
Life Member
Markham first darkened the doors of Showbiz Christchurch (then Christchurch Operatic) in the cast of Oliver! in 1973 when he was 11 years old. He has appeared in 31 further shows for Showbiz including as the Baker in Into the Woods, Gerald in Me and My Girl, Grantaire in Les Misérables, Bob in Priscilla, Mary Sunshine in Chicago, understudying Che in Evita and as the back end of the Ox in Follow the Star (which one night seemed to have urinary problems on stage).

Markham has been President of Showbiz five times since 1990, Vice-President four times and on the Board long enough to annoy everyone several times over. He was the Marketing Manager for many productions and has designed many award-winning programmes. He was elected a Life Member of Showbiz in 2007.

Markham attended the very first 'Consortium' meeting in Wellington in January 1994. He and Kevin Murphy were the only two wearing a suit and tie so they were elected onto that first Consortium Management Committee, along with Donna Philpott. Markham has headed (and been legal advisor to) virtually every Consortium project since then including all the productions doing the rounds at the moment and the up-coming Matilda, a role which he relishes as he can get everyone else to do all the work.

Until 2005, MTNZ did not have an Honorary Secretary. Markham offered his services and was duly elected, a role he filled until 2018. Shortly after becoming Hon Sol, Markham re-drafted our Constitution, a document which has been frequently used as a precedent by others. Markham was elected a Life Member of MTNZ in 2013. Markham is also on the Trust Board of the Isaac Theatre Royal in Christchurch.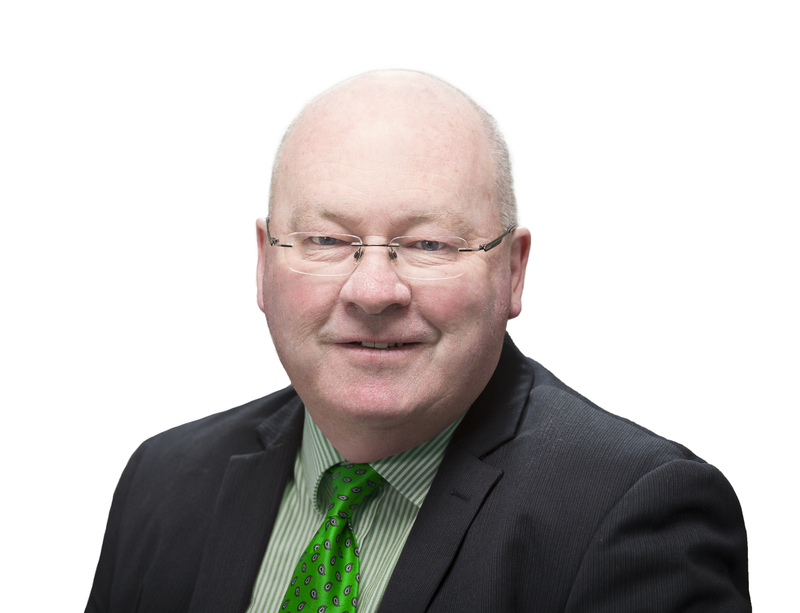 ---
Donna Philpott QSM
Life Member
Affectionately known to all as Dame Donna, she was involved with Wellington Musical Theatre for 40 years, retiring in 2003. Her main role had been as production manager for the last 18 years, overseeing and organising rights, auditions, personnel and all of the other tasks associated with getting "a show on the road".
Instrumental in forming the Musical Theatre Consortium that negotiated the rights to bring Les Mis to NZ the first time in 1994, she then went onto gain the performing rights for 42nd Street in 1995. Donna is firmly committed to musical theatre throughout NZ and was the MTNZ Zone Three representative for 23 years. She was honored with Life Membership of MTNZ in 2008 and the MTNZ highest honor - Patron.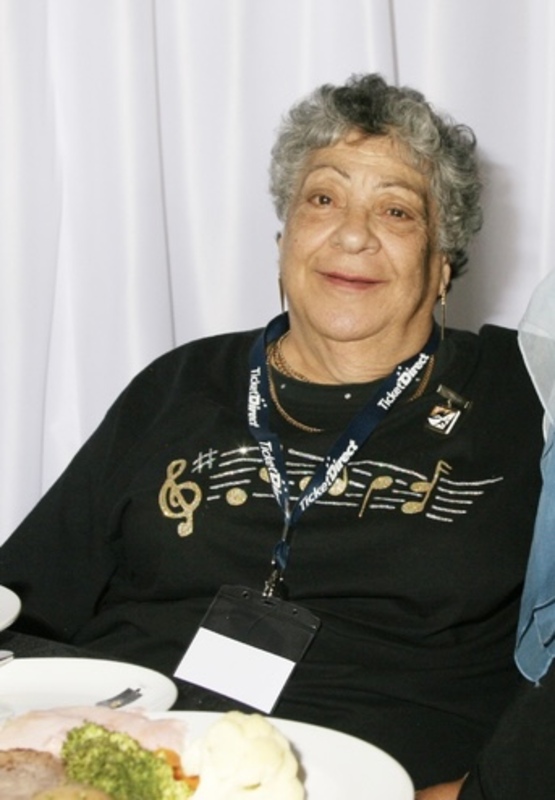 ---
Kevin Murphy
Life Member
Kevin's contribution to musical theatre at a national level has been significant over the years. Apart from his commitment to local theatre in New Plymouth, Kevin has served on the executive of MTNZ as vice president from 1997 – 2001 and then president 2001 – 2004. He was awarded life membership of MTNZ in 2006 for his outstanding service and contribution to MTNZ.

Kevin was also part of the management committee, along with MTNZ Life Members Patron Donna Philpott QSM and Markham Lee, that formed the first society consortium in 1994 - staging Les Miserables. The hours of voluntary work he has contributed of many of the consortium shows, as well as being the New Plymouth representative, has been huge.

Kevin was awarded life membership of MTNZ in 2006 for his outstanding service and contribution to MTNZ. Since Kevin "retired" from the MTNZ Executive as president in 2004, he has continued to be a huge part of the executive in an honorary position; he is financial advisor and is also part of the Capital Assistance Fund (CAF) management team.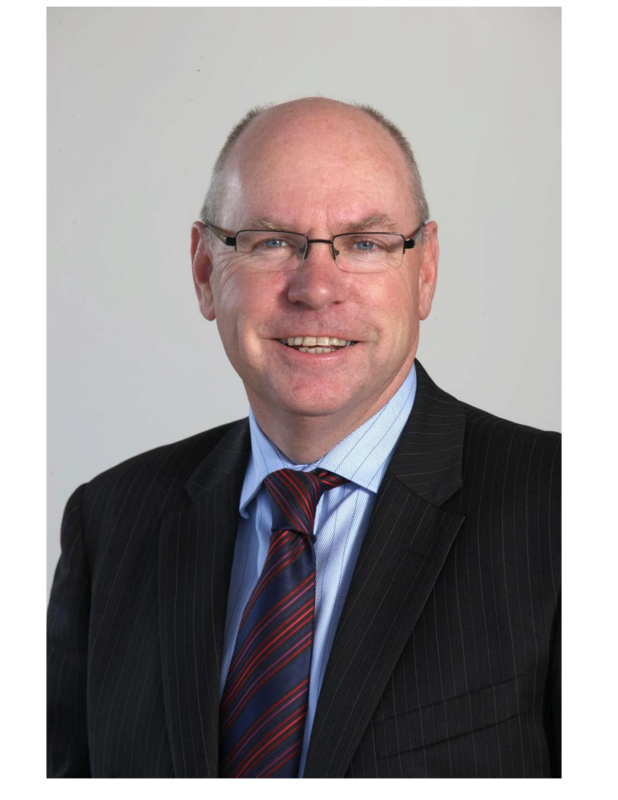 ---
Valda Peacock QSM
Life Member
Mrs Valda Peacock has been involved in local theatre productions in Hawke's Bay for more than 50 years. She is well known in New Zealand for her productions of musicals, comedies

and dramas. She has directed for the Napier Operatic Society, Theatre Hawke's Bay in Hastings, the Waipawa Musical and Dramatic Society and the Little Theatre in Waipukurau.

In 1997 she received the Central Hawke's Bay District Council Civic Award and in 2012 Valda was awarded the Queen's Service Medal for services to theatre.

She made her on-stage debut at 16, and played the lead role in a local production of the hit Broadway musical Sweet Charity, but said her nerves got the better of her in the end so found her niche in the director's chair instead.

Her favourite shows included the version of Les Miserables she directed for Waipawa Musical & Dramatic Society several years ago, Cabaret, and Monty Python's Spamalot, which she directed for the Napier Operatic.
---
Diane Philip and Graeme Philip
Life Members and Major Sponsors
Graeme and Diane first become involved with MTNZ in 1983 (back then NZ Operatic Society) when they were asked to attend their first MTNZ conference at the Tabard Theatre in Napier. Between them, Graeme and Diane have attended every conference since. They love being part of the MTNZ family and have made some wonderful friends and memories, enjoying the 'catch up' each year.

Graeme and Diane's business, John Herber Ltd., became MTNZ's major sponsor approximately fifteen years ago. It was their way of supporting the New Zealand theatre industry, "by supporting the national body every member benefits" they comment. John Herber Ltd. has expanded over the years, now not only servicing stage theatre and television (when television was in its prime), but the film industry and schools. John Herber has recently added acoustic specialised curtains to the product lineup. Diane and Graeme say, "we enjoy working with the societies, helping them plan their venue to become a workable safe theatre space. Checkout our website www.johnherber.co.nz".

Graeme and Diane have enjoyed attending many productions by MTNZ members, some of which have been very professionally produced.
Graeme's favourite show has to be Les Misérables for its powerful story. Diane's, well there are too many to choose from but one that stands out is Jersey Boys - she loves that era of music and the wonderful production.

Graeme and Diane were very honoured to be made life members of MTNZ in 2015.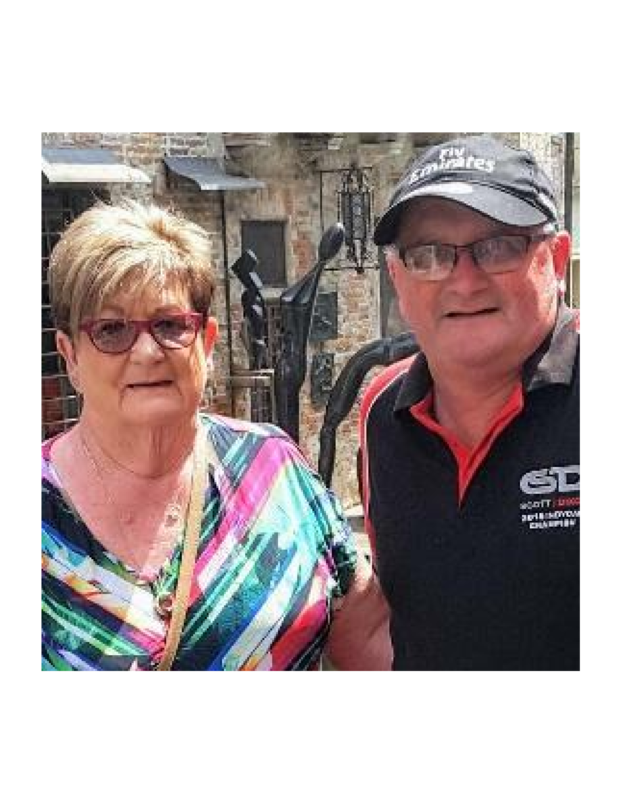 ---
Life members who have passed:
Tony Flannagan
Frank Terry
Jim Fenton
Tim Blennerhassett
Shona Spencer
Sandra Sewell
Len Speir
John Antony
Ray Spence
John MacGibbon
Ella Dudridge
Nola Speir